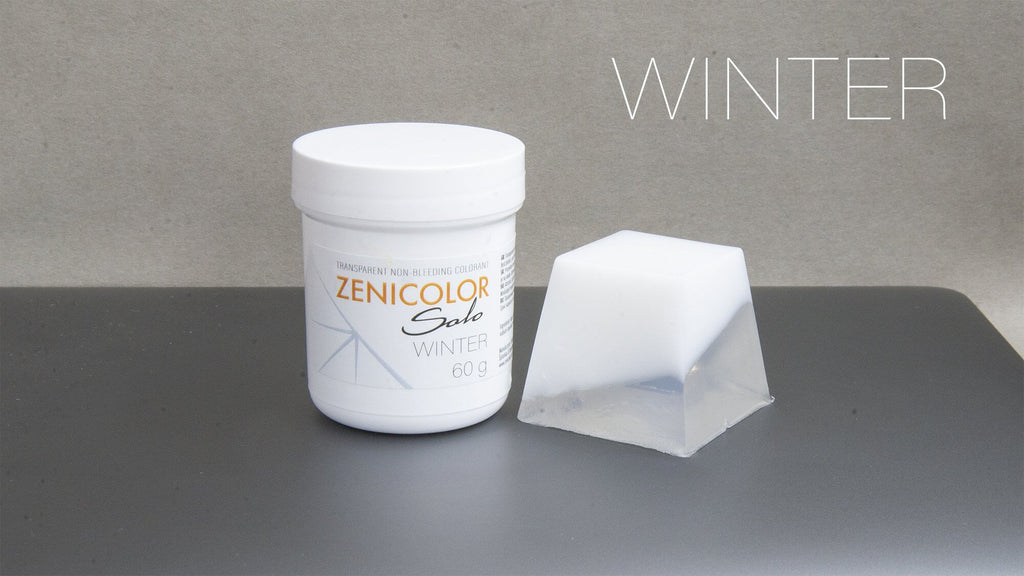 Winter Colourant by Eternity
£6.90
CI 77891
This is a strong white colour that will perfectly work with a clear base making it more blurred or totally white, depends on the amount you add.
It will NEVER BLEED.
NO animal-derived ingredients. NOT tested on animals.
It is incredibly simple to colour the soap base with ZENICOLOR Solo:

1. Small amount of ZENICOLOR Solo put into the melted soap base using a spatula;
2. Stir carefully until they completely dissolve.
Weight - 60g